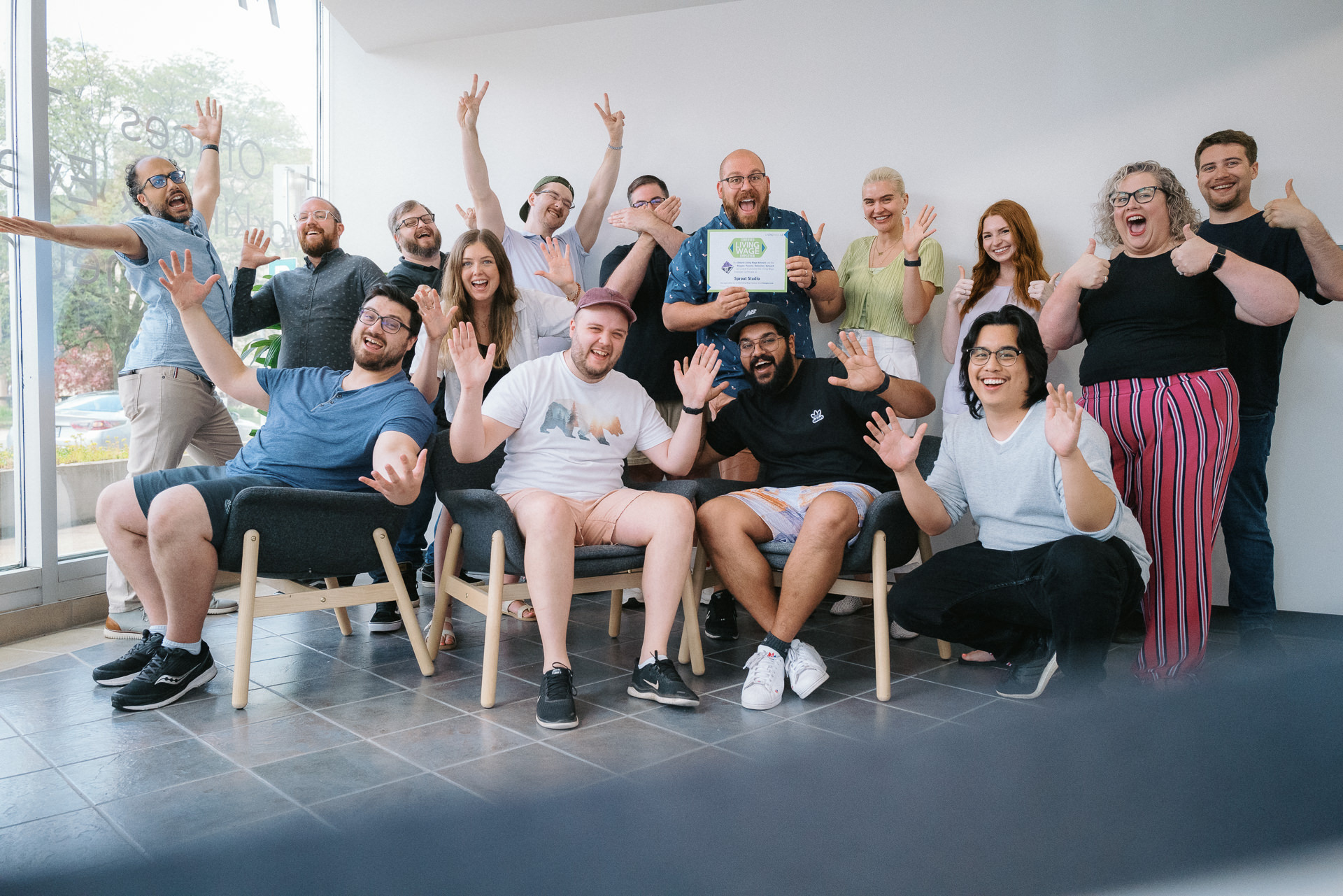 Sprout Studio is Niagara's Latest Certified Living Wage Employer
The Niagara Poverty Reduction Network is pleased to announce that Sprout Studio has become a certified living wage employer at the Champion level.
"Sprout Studio is an all-in-one CRM and gallery software built by photographers, for photographers. We help thousands of photographers around the world run better businesses. Sprout Studio exists to help photographers make a living doing what they love – but we also work hard to pursue happiness ourselves. It is very important that our team has the ability to design a life that they love. Our vibrant, open-concept office is brimming with collaboration, culture, and a lot of dad-jokes. The personal and professional development Sprout pours into each team member is unparalleled – I am eternally grateful for the endless opportunities working here," says Karly Ruesen, Director of Brand at Sprout Studio. The St. Catharines-based business currently has 16 full-time employees.
"We're pleased to have on-going support from local employers who recognize the value and benefits of paying at least a living wage. Paying a living wage is direct action to address poverty and helps people afford the cost of living," says Matt Cuthbert, Vice Chair, Niagara Poverty Reduction Network.
A living wage reflects what earners need to be paid based on the actual costs of living and being included in the community. A living wage is not the same as the legislated minimum wage. It is a voluntary commitment that employers can make to compensate directly-employed and contract- employed full-time and part-time workers. The current living wage rate for Niagara region is $18.90/hour.
Learn more about Niagara's living wage at www.wipeoutpoverty.ca. Niagara-area employers interested in becoming living wage certified can contact the Ontario Living Wage Network for more information at www.ontariolivingwage.ca.
Related Posts