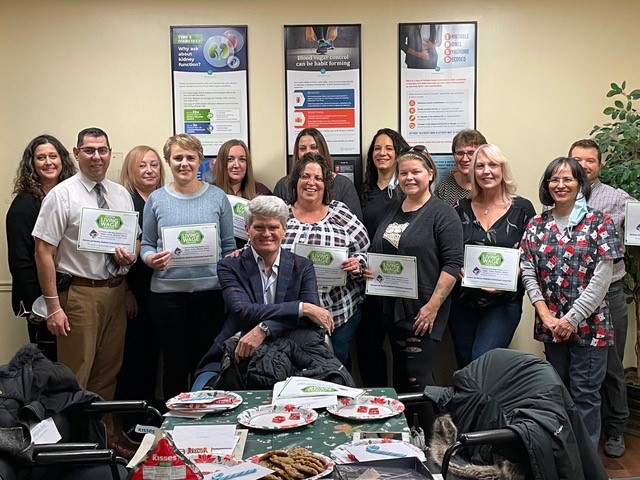 Segue Clinic is Niagara's Latest Certified Living Wage Employer
The Niagara Poverty Reduction Network is pleased to announce that Derksen and MacKay Medicine Professional Corporation, operating as Segue Clinic, has become a certified living wage employer at the Champion level.
Segue Clinic is the leading network of community-based addiction treatment centres throughout the Niagara Region and Hamilton area, specializing in opioid use disorder and recovery-oriented care. Segue Clinic opened its doors in 2003 to help address the growing issue of opiate addiction in the Niagara Region. The owners of Segue Clinic, Drs. Brent Derksen and Fraser MacKay, are committed to assisting the marginalized community, not only through the services they provide to its patients, but also through its community relationships with groups such as Southridge, QUEST, CASON, USAT and United Way. They currently employ 14 full time and three part time employees.
"The staff of Segue Clinic are tremendously valued and, while Segue Clinic has always paid above the living wage, it is strongly felt that supporting and participating in this tremendous program is crucial given the numerous economic and social benefits," says Karen Costiff, Operations Manager, Segue Clinic.
"We're pleased to see local employers recognizing the value and benefits of paying at least a living wage. Paying a living wage is direct action to address poverty and helps people afford the cost of living," says Jennifer Gauthier, Vice Chair, Niagara Poverty Reduction Network.
A living wage reflects what earners need to be paid based on the actual costs of living and being included in the community. A living wage is not the same as the legislated minimum wage. It is a voluntary commitment that employers can make to compensate directly-employed and contract-employed full-time and part-time workers. The 2021 living wage for Niagara region has been calculated to be $18.90/hour.
Learn more about Niagara's living wage at www.wipeoutpoverty.ca. Niagara-area employers interested in becoming living wage certified can contact the Ontario Living Wage Network for more information at www.ontariolivingwage.ca
The Niagara Poverty Reduction Network is a collective of over 30 agencies and individuals working to wipe out poverty in Niagara through education, collaboration, and advocacy to address poverty's root causes.
Related Posts