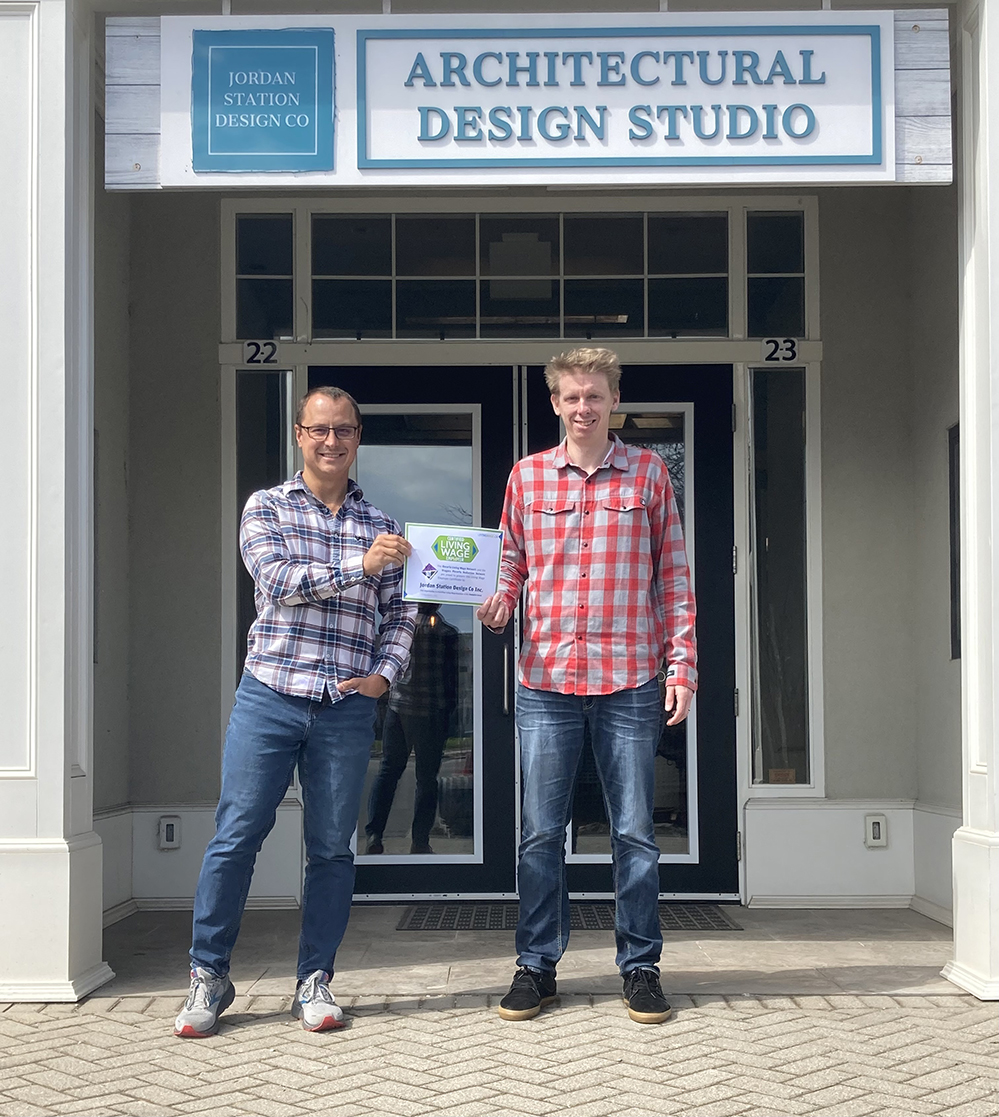 Jordan Station Design Co. is Niagara's Latest Certified Living Wage Employer
The Niagara Poverty Reduction Network is pleased to announce that Jordan Station Design Co. has become a certified living wage employer at the Champion level.
Founded in early 2019, Jordan Station Design Co is Niagara's leading, award-winning Architectural Design Firm. Located in the heart of the Niagara region, their focus is on high-end residential development. They are dedicated to producing high quality architectural design combined with sustainable and energy-efficient construction methods. They currently have one part time and eight full time employees.
"Jordan Station Design Co Inc. cares about our employees and our communities. We always aim to exceed expectations, as both a top quality design firm, and a top quality employer," said Jennifer Steele, Administrative/Office Coordinator, Jordan Station Design Co Inc.
"We're pleased to have on-going support from local employers who recognize the value and benefits of paying at least a living wage. Paying a living wage is direct action to address poverty and helps people afford the cost of living," says Jennifer Gauthier, Vice Chair, Niagara Poverty Reduction Network.
A living wage reflects what earners need to be paid based on the actual costs of living and being included in the community. A living wage is not the same as the legislated minimum wage. It is a voluntary commitment that employers can make to compensate directly-employed and contract- employed full-time and part-time workers. The current living wage rate for Niagara region is $18/80/hour.
Learn more about Niagara's living wage at www.wipeoutpoverty.ca. Niagara-area employers interested in becoming living wage certified can contact the Ontario Living Wage Network for more information at www.ontariolivingwage.ca
Related Posts