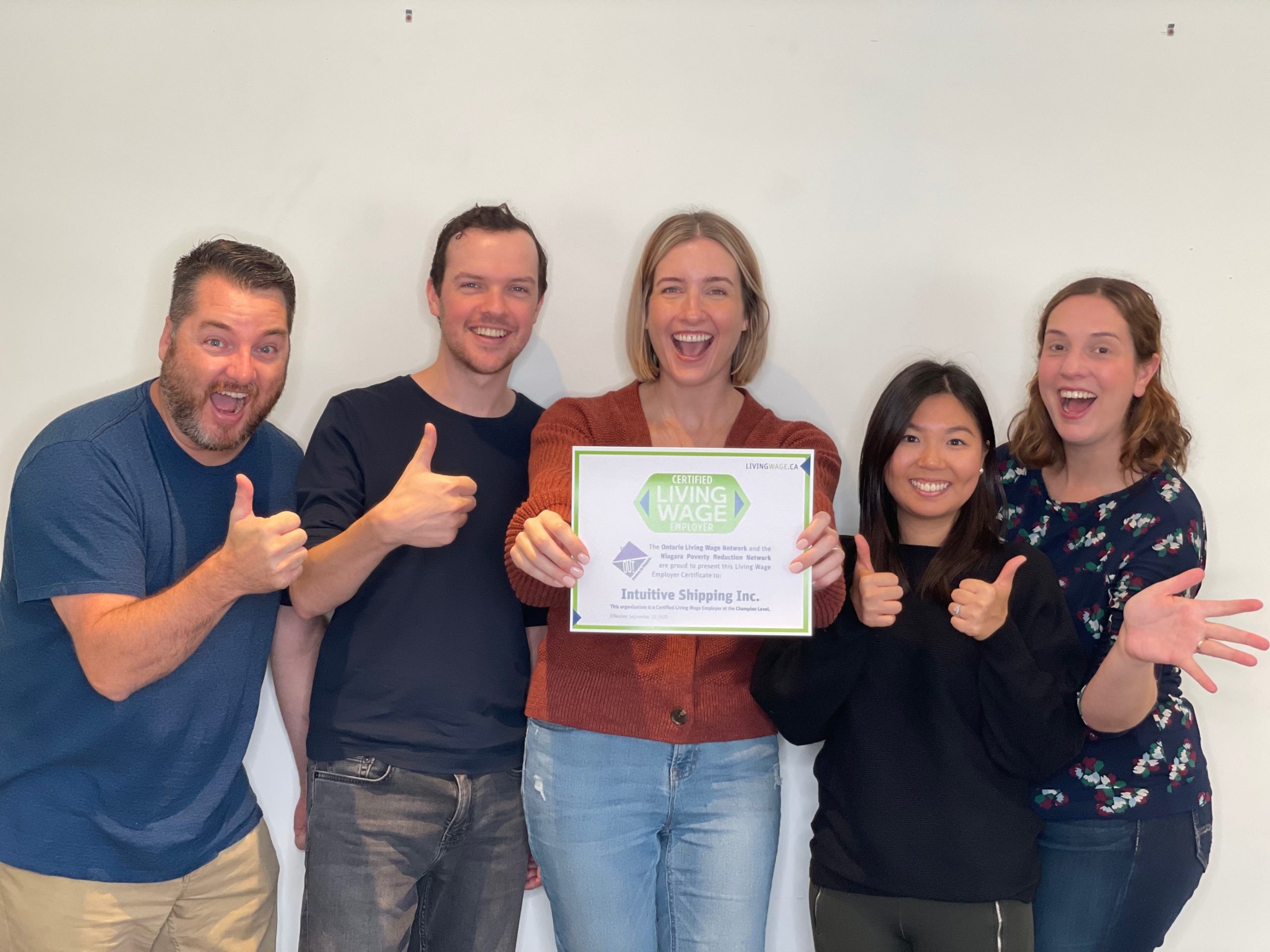 Intuitive Shipping is Niagara's Latest Certified Living Wage Employer
The Niagara Poverty Reduction Network is pleased to announce that Intuitive Shipping has become a certified living wage employer at the Champion level.
Intuitive Shipping is a Niagara-based company that has created powerful tools to allow e-commerce merchants to execute a strategic approach to shipping. They give control to merchants on how their shipping is displayed to customers on check-out. Since starting, they have been cultivating a highly skilled team of local talent to help them continue their best in class products and services. Intuitive Shipping currently employs 12 full time staff.
"Our company's core values are integrity, education, fairness, stability and knowledge. The choice to become a certified living wage employer is directly in line with our values. We believe that everyone should be able to enjoy where they work, have balance in their life and know that by doing so they can provide for themselves and their families," says Sharon Reeds, CEO & Co-Founder, Intuitive Shipping.
"We're pleased to see local employers recognizing the value and benefits of paying at least a living wage. Paying a living wage is direct action to address poverty, and helps people afford the cost of living," says Jennifer Gauthier, Vice Chair, Niagara Poverty Reduction Network.
A living wage reflects what earners need to be paid based on the actual costs of living and being included in the community. A living wage is not the same as the legislated minimum wage. It is a voluntary commitment that employers can make to compensate directly-employed and contract-employed full-time and part-time workers. The current living wage for Niagara region has been calculated to be $18.12/hour. If an employer's total compensation package includes benefits such as dental and prescription drugs, the living wage can be lowered by at least $1.00/hour.
Learn more about Niagara's living wage at www.wipeoutpoverty.ca. Niagara-area employers interested in becoming living wage certified can contact the Ontario Living Wage Network for more information at www.ontariolivingwage.ca
The Niagara Poverty Reduction Network is a collective of over 30 agencies and individuals working to wipe out poverty in Niagara through education, collaboration, and advocacy to address poverty's root causes.
Related Posts