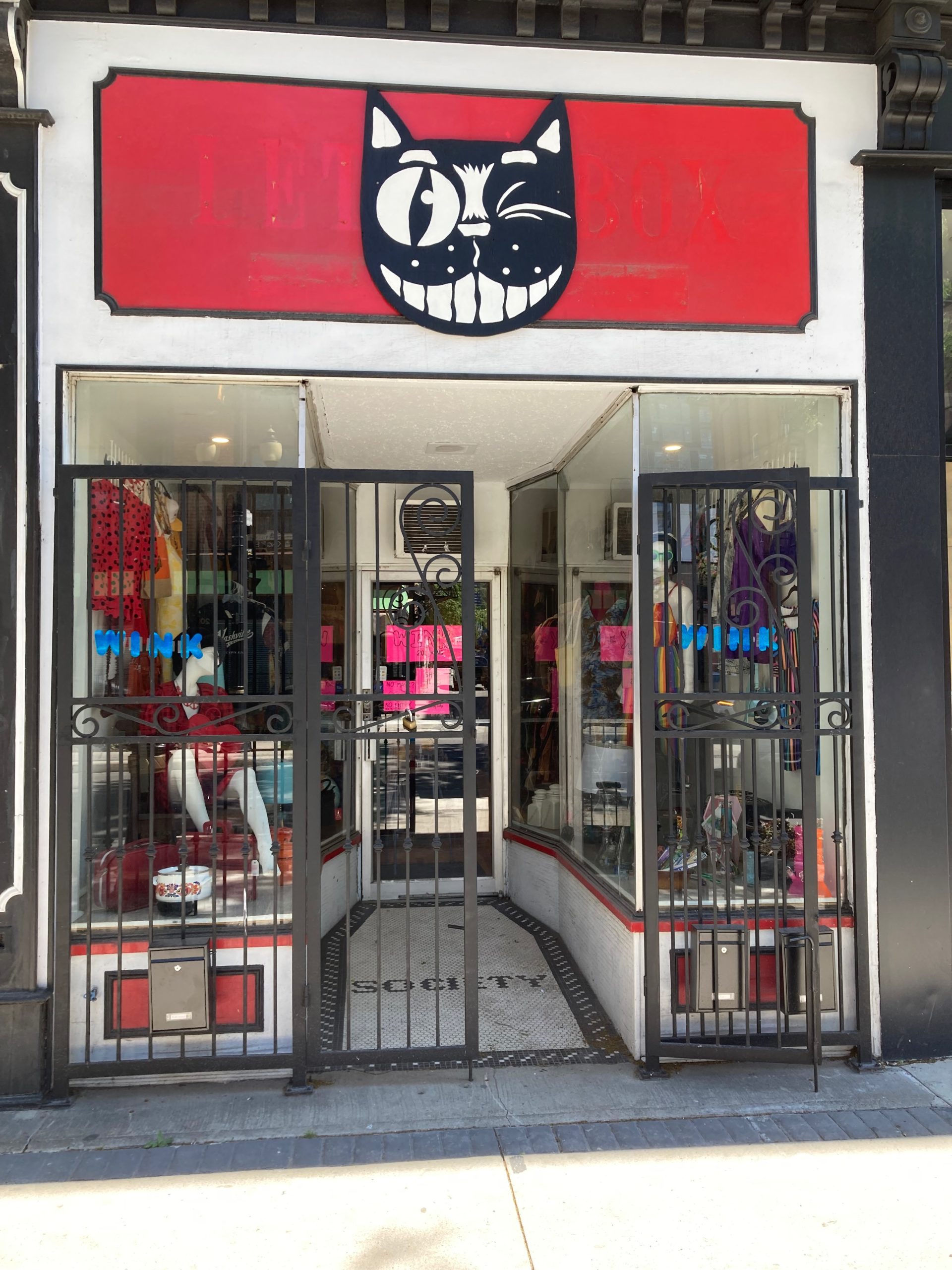 Out of the Past is Niagara's Latest Certified Living Wage Employer
The Niagara Poverty Reduction Network is pleased to announce that Out of the Past has become a certified living wage employer at the Champion level.
Out of the Past is a vintage clothing store with locations in both St. Catharines and Hamilton. They currently employ four full time and five part time employees.
"First and foremost, our employees are one of our greatest assets! We already were paying above minimum wage and giving bonuses, but felt that increasing the wages further (to at least the living wage) would be beneficial to everyone. People are happier when they aren't worrying about paying their bills, so joining into the program was a no brainer," says Out of the Past owner Tammy Ziegler. "Keeping great staff is much easier when they are fairly compensated for what they do and shows them that they have real value.  We attempt to groom our staff to learn additional opportunity areas that will benefit them now with us and in the future.  We feel it is the responsibility of the employer to not only provide a job opportunity, but to develop staff and have them grow as new opportunities and challenges are always on the horizon. We hope that by paying the living wage, we will attract new customers and potential employees in the future and will inspire other employers to consider the benefits to becoming a certified living wage employer."
"We're pleased to see local employers recognizing the value and benefits of paying at least a living wage. Paying a living wage is direct action to address poverty, and helps people afford the cost of living", says Aidan Johnson, Chair, Niagara Poverty Reduction Network.
A living wage reflects what earners need to be paid based on the actual costs of living and being included in the community. A living wage is not the same as the legislated minimum wage. It is a voluntary commitment that employers can make to compensate directly-employed and contract-employed full-time and part-time workers. The current living wage for Niagara region has been calculated to be $18.12/hour. If an employer's total compensation package includes benefits such as dental and prescription drugs, the living wage can be lowered by at least $1.00/hour.
Learn more about Niagara region's living wage at www.wipeoutpoverty.ca. Niagara-area employers interested in becoming living wage certified can contact the Ontario Living Wage Network for more information at www.ontariolivingwage.ca
Related Posts